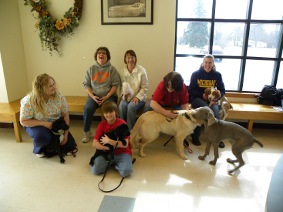 PUPPY SOCIALIZATION CLASSES are on select Saturdays each month from 1:00 to 2:00. Pre-registration is required to ensure we have enough puppies for proper socializing. For more information, Please call us @ 810-687-1972…. Sign up today!
Our Next Puppy Classes are going to be held on the following:
Next Class Will Soon Be Announced!
HOPE TO SEE YOU THERE!
** If you are interested in having your puppy come play or just have questions, Please call us Anytime! **